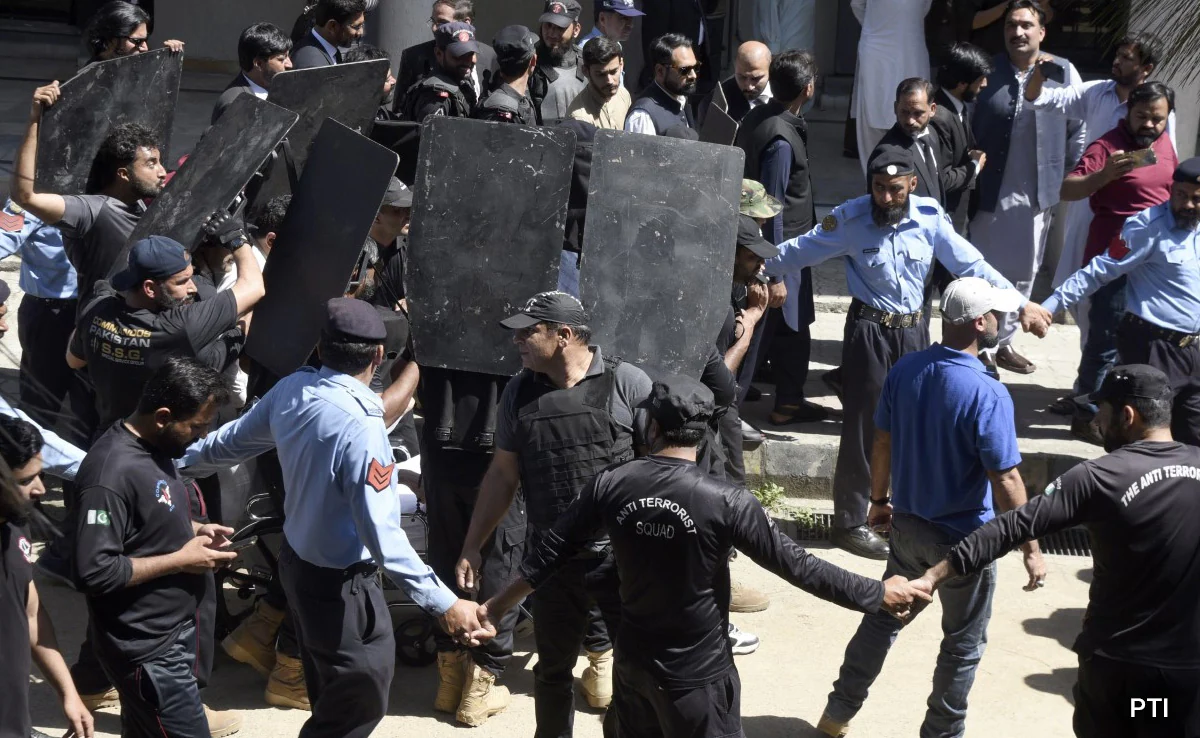 IHC reserves verdict on legality of PTI chief's arrest; interior minister says Imran failed to appear before the court despite being issued several notices.
In a shocking turn of events, PTI chief Imran Khan, who was present at the Islamabad High Court (IHC) for two hearings on Tuesday afternoon, was arrested from the court's premises in the Al-Qadir Trust case.
Islamabad police released a statement quoting Inspector General (IG) Akbar Nasir as saying that Imran had been arrested in relation to the case which alleges that the PTI chief and his wife obtained billions of rupees from a real estate firm for legalising a laundered amount of Rs50 billion that was identified and returned to the country by the UK during the previous PTI government.
The police chief also said that the situation in Islamabad was "normal", adding that Section 144 had been imposed in the city and action would be taken against violators.
Interior Minister Rana Sanaullah said that Imran had failed to appear before the court despite being issued several notices. "The arrest has been conducted by the National Accountability Bureau for causing losses to the national treasury," he said, adding that Imran was not tortured.
Imran's arrest warrant, was dated May 1 and signed by NAB Chairman Lt-Gen Nazir Ahmed. It said that Imran was accused of corruption and corrupt practices under Section 9(a) of the National Accountability Ordinance, 1999.
The development comes on the heels of the military's rejection of accusations Imran made against DG-C Maj Gen Faisal Naseer. Imran had accused the officer of involvement in the assassination attempt against him in Wazirabad. Imran doubled down on the allegations in a video message today.
The former premier's detention also follows several unsuccessful attempts, including a police raid at his residence in Lahore's Zaman Park, to arrest him which he had managed to evade.
According to the PTI chief, more than a hundred cases — ranging from sedition to corruption — have been registered against him.